Basic Image Retouching–it's fast and easy!
The Photograph Blahs!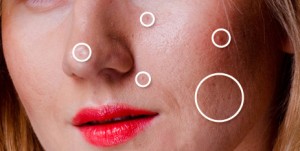 Most people are not happy with photographs of themselves.  When we see a photograph of ourselves, we immediately focus on that small pimple that to us looks like the Swiss Alps or we see wrinkles that we think age us 30 years. Photographers have to contend with this type of thing on a daily basis.  Their customers and even professional models often ask (or demand :), "Can you remove this?" or "Can you fix this?"  Well, in most cases the answer is yes!
We work with a lot of photographers and studios that request that we remove imperfections in picture of fashion models, wedding pictures, school pictures and other family pictures.  Photographers send us pictures that require complex image retouching or, in the case of a school photographer, a large volume of images.  In either case, we can handle these types of orders quickly and expertly. Continue Reading →