Clipping Path Company
Business Process Outsourcing (BPO) would really lighten a companies obligation to their employees and in-house works. Lots of outsourcing company all over the world wide web offerring their services in each category. We should scrutinize the company to help our work not only believing their marketing slogan that promises a lot, especially on their work quality. A sample work and a quote should be the first thing to do before choosing the right company.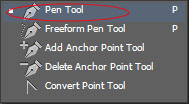 In the clipping path services category, we are one of the top clipping path company that offers 100% percent customer satisfaction, high quality guaranteed, cost effective efficiency, 24 hours turn around and 24/7 customers service. One of the main reason why our repeated customers keep coming back to us as they are satisfied to our clipping path quality that uses powerful Adobe Photoshop pen tool. Some clipping path company uses other Photoshop tool like lasso, wand, magnetic lasso, eraser tool or even the presets of the software,  but it could not give the customer's high guaranteed quality output. Using pen tool by hand can make the quality to its high level satisfaction. You can make the clipping path have a smooth flow to make the object a better look to your planned design. Clipping path is not easy to a beginner person but through your patience, you can achive it in the right time. If you need help to your clipping path needs, we could really help you to make your work faster and easier.
For beginners, we posted a video tutorial on how to do a clipping path using pen tool in Adobe Photoshop . Please feel free to watch.
Clipping Path Services
We are US based clipping path company from Michigan, USA. PointMask, Inc., offers various graphics works especially on clipping path service, image masking, photo editing, photo retouching, raster to vector and graphic designs.
The list below will complete our services.
Neck Joint
Background Removal
Natural or Artificial Shadow
Reflection/Mirror Effect
Photo Restoration
Photo Cutouts
Raster-to-Vector
Hundreds of company all over the world mostly in USA and Europe uses PointMask, Inc., for how many years until now as their clipping path company provider. Visit our website www.pointmask.com and explore our company portfolio to be amazed of our work in each category that we posted.
Bulk orders are usually given big discounts, please contact our support team (support@pointmask.com) to help you process your discounts. You could also use our bulk order button in our website.
Thank you very much.
The PointMask Team