How to choose the best backdrop to make clipping path quicker and easier.
Choosing the right subject is paramount in photography, but consideration should be given to the background, too. The scenery should never overshadow your subject – instead it should be used to enhance the picture in subtle ways. If you plan on clipping the subject out of the picture after the shoot, here are some tips for choosing the right background.
The best thing about choosing the right setting is that it will save you money later. Either you'll love the backdrop and won't need to spend time digitally altering it later or you already plan on outsourcing the clipping path to a digital service and, having chosen an appropriate backdrop for the photoshoot, that company can spend less time on alterations and will pass the cost-savings on to you.
Choosing the best backdrop material for background removal
If you're shooting on location, try to find the least cluttered area or a one-toned backdrop for your subject. When not on location, your primary backdrop options are: canvas, seamless paper, muslin,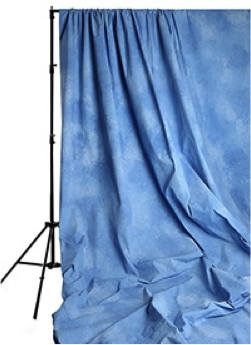 and floor drops.
So long as you choose a color that is not the same as the subject's clothing, hair, or skin tone, seamless paper is an ideal choice when it comes to digital manipulation. The paper itself is cost-effective and, if it becomes wrinkled or smudged, you simply unroll more paper and cut off the unusable portion. By using a single-color and wrinkle-free background, the clipping path service has fewer distractions to contend with and so can turn the project around quickly and inexpensively.
The classic canvas is a good runner-up. Its matte finish will not reflect your camera's flash and, because it is a heavy material, canvas hangs flat every time, so the clipping path service won't have wrinkles to work around.
Muslin is meant to drape, leading to shadows and variations in color that can add time to the post-production process.
Floor drops are the most visually distracting option and should be avoided if you know that you will be editing out the background.
Choosing the best backdrop color for background removal
All of these alternatives come in a variety of colors but white is the best choice when the background will be removed. The camera will pick up the subject's features best when used against white and, so long as the flash doesn't wash out the image, it will produce the crispest picture. If the client later decides that he wants to make the final product darker or add layers of color, this too can be done by your digital alteration service.
When it comes to choosing the right background, know that you have options and that some are more easily portable, time-saving, and cost-effective than others.
Thank you.
The Pointmask Team